2D barcode and NFC readers for smartphones, tablets, smart watches, paper and contactless NFC/RFID enabled devices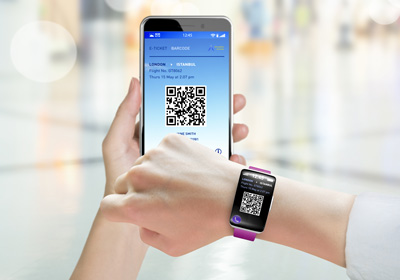 Access manufactures high-performance barcode readers for reading all media types in a variety of situations. They are designed for desktop applications requiring reliable, one-touch barcode reading, and for easy integration into self-service gates and kiosks.
All of our readers are equipped to read 2D barcode symbologies, including QR and AZTEC. There is usually an option for NFC/RFID functionality, for contactless reading of NFC-enabled smartphones, smart cards and travel tickets.