Driver licenses – a new transparent approach to the citizens.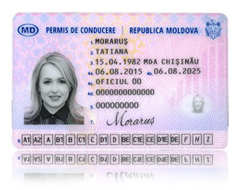 Компанией начаты работы по разработке внедрения системы обслуживания очереди, при приеме граждан, для сдачи экзаменов на водительское удостоверение.
Предусмотрена автоматизация процесса, и сведение к минимуму влияния человеческого фактора, при сдаче как теоретического так и практического экзаменов соискателями.
Всю дополнительную информацию вы сможете найти по адресу click here.